Plan Your Next Vacation Through Diver's Den!
2014 Trips
Atlantis Dumaguete, Philippines

April 3-16, 2014
The Atlantis Dumaguete Resort, plus one night at the Hotel Manilla (inbound)
http://www.atlantishotel.com/­dumaguete/­index.php

Come join us for 10 days of excellent coral reef and "muck" diving at the wonderful Atlantis Dumaguete Resort. The Atlantis Resort is in Dauin, approximately thirty minutes by road from Dumaguete City. For those of you traveling from Pennsylvania, the trip includes transfers from Lansdale PA to/from JFK Airport, airfare and transfers from Manila to/from Dumaguete, 10 nights stay at the resort in Deluxe Double Rooms, all meals at the resort and up to 5 dives per day. The total cost is $4880 pp, including the marine park fee, tips are additional. For those of you who will travel from other states, the cost for 10 nights at the resort alone is $2583 and airfare to/from Manila to Dumaguete City is $312 pp. We can of course book air travel for you to Manila, or you may arrange your own travel there. Reports from some of us who have been to The Atlantis Resort last year are that the diving is similar to northern Sulawesi and that the resort staff and facilities are excellent. This promises to be a great trip!
2013 Trips
Cozumel, Mexico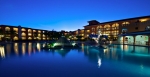 May 10-14 & November 1-5, 2013
Hotel Cozumel & Resort
http://www.hotelcozumel.com.mx/­
Cozumel Island is located off Mexico's Yucatan Peninsula in the warm, tropical waters of the Western Caribbean. Divers love Dive Paradise and private pier for easy pick up/drop off. Accommodations at Hotel Cozumel includes 3 days diving with Dive Paradise. Trip includes:
Airfare
3 Meals a Day
Drinks
8 Dives
All for about $1100.00
(Tips to crew extra)
Maldives aboard the Carpe Vita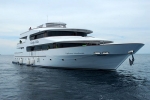 April 5-18, 2013
The beautiful new liveaboard "Carpe Vita"
http://www.explorerventures.com/­maldives/­index.html
A private coach will take us from Lansdale, PA to JFK Airport where we will fly Qatar Airlines to Doha and then on to Male, Maldives. We board Explorer Adventures new liveaboard the "Carpe Vita" a 125' wooden hulled luxury dive yacht. The trip is 11 days aboard the Carpe Vita exporing North Male & Ari, Baa & Raa Atolls regions of the Maldives. It will be whale shark season and we hope we encounter them. The water temperature is a warm 80-85F with viz in the 50-100' range. Our return trip brings us back to JFK and then home to Lansdale. We hope you can join us !
Dive the Shipwrecks of North Carolina

July 18-22, 2013: Three days of diving

http://discoverydiving.com/­
Dive with Divers Den North and Discovery Diving. This will be the 27th year. The best wreck diving with Caribbean temperatures and visability make Crystal Coast Diving a must. Depths range from 60' to 130'
For more information, call Divers Den North -
- 215-361-8181
Lake George, New York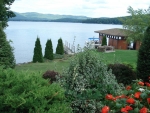 September 11-15, 2013
Two and Three Bedroom Cottages
http://www.bayfrontcottages.net/­
This annual trip to Lake George is one of the must trips for some of Divers Den North regulars. There is something about diving cool, clear lake water that is very refreshing. The trip to Lake George is formed around friendships, relaxation and diving. Some people have been coming back over 20 years. Great cottages, great people, good food and yes, we even go diving.
Thanksgiving Trip - Little Cayman, Cayman Islands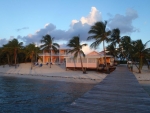 November 23-30, 2013
Little Cayman Beach Resort
http://www.littlecayman.com/­
Spend this Thanksgiving with friends and enjoying the sunny weather of beautiful Little Cayman and Little Cayman Beach Resort. Located 90 miles north of Grand Cayman, there are some of the best dive sites in the Caribbean. Trip includes:
Accommodations
17 Boat Dives
3 Meals a Day
2 Drinks at Night
Airfare
Transfers
Taxes
~ $ 2740.00 Per Person* (exact amount TBD)

*Tips to crew not included